Running & Sports Accessory Specialists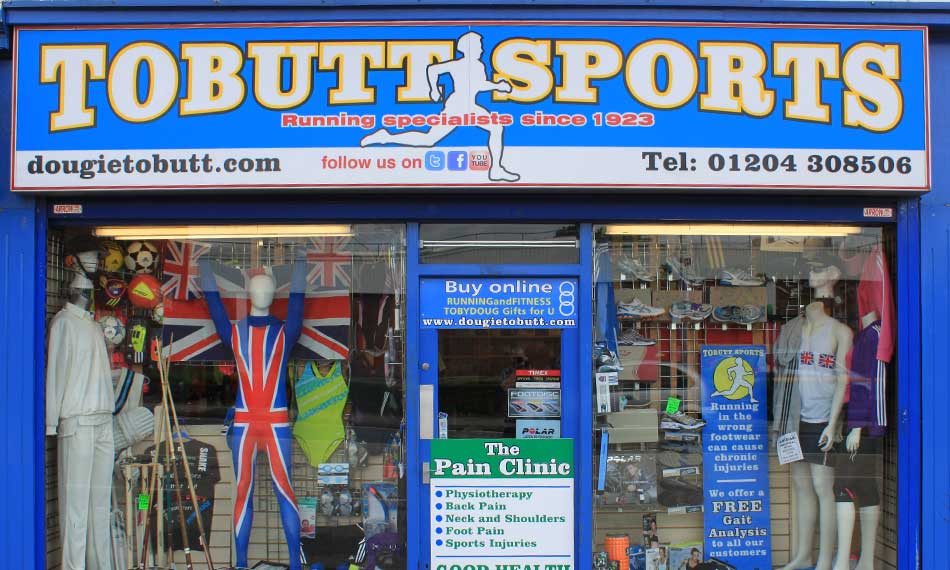 Whether you are a tortoise or a hare you are special to us. To ensure you buy the suitable running shoes we will take you through some bio-mechanical tests and a video gait analysis, all free of charge.
Everyone has a different running style which is why it is so important to get checked out to get the most suitable shoe for you. Running in the wrong shoe and you could be heading down the road to defeat, and every runners nightmare; injuries.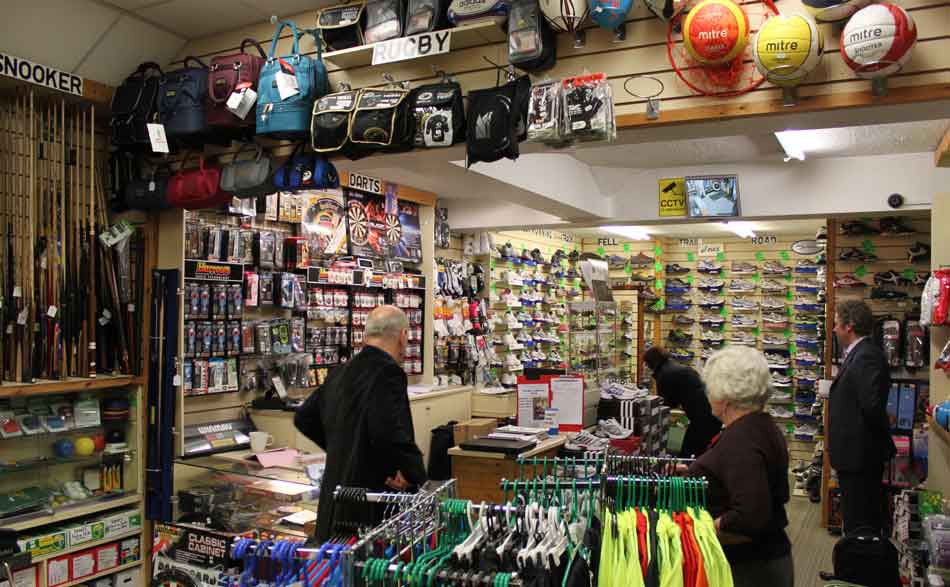 People have travelled as far afield as Birmingham and Lancaster for their expert and friendly advice. And with the Sports Injury Clinic above the shop, their team of sports therapists are also there to advice you and get you back up and running again rapidly.
Their range of running shoes is second to none, catering for road running, track, cross country, trail and fell running.
Their range of clothing include; Skins, Ron Hill, Hilly, Helly Hansen, Canterbury, Saucony, Brooks and Adidas. Their accessories include Heart Rate Monitors, G.P.S., pedometers, energy drinks and gels, bottle belt and hydration packs, foam rollers and many more. It is no wonder that their customers call Tobutt Sports the runners dream.
WOULD YOU LIKE TO MAKE AN APPOINTMENT OR JUST WANT AN INFORMAL CHAT, THEN PHONE DOUGIE ON
01204 307 982
Our Range of Products
Services
Re Stringing
High quality racket stringing service for tennis, squash and badminton rackets. They offer a large variety of strings including Yonex, Ashaway, Head, Prince and Technifibre. Wherever possible, Tobutt Sports offer a 24 hour turn around on all racket re-stringing.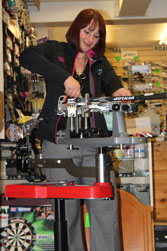 ---
Printing
Tobutt Sports offer various types of printing; screen printing, vinyl print, embroidery and clothing sublimation for team kits, work-wear and individual garments. Also available for personalisation are mugs, mousemats, umbrellas and much more.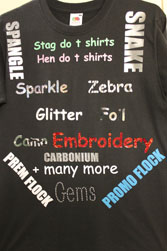 ---
Cue Tipping
Snooker and pool cues re tipped and shaped using Blue Diamond or Elk Master tips.
---
Bowls Renovation
From a re-buff to a complete re-model, their bowls renovation service will get your bowls back to their original shine and feel.
---
History of Tobutt Sports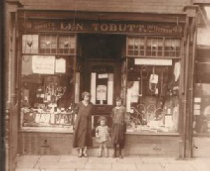 First Shop
1923-1977 Higher Bridge Street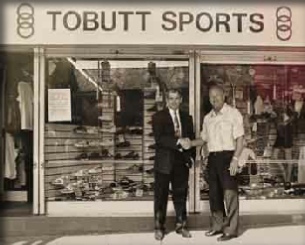 Second Shop
1977-1996 Fronting Asda. Dougie with Nat Lofthouse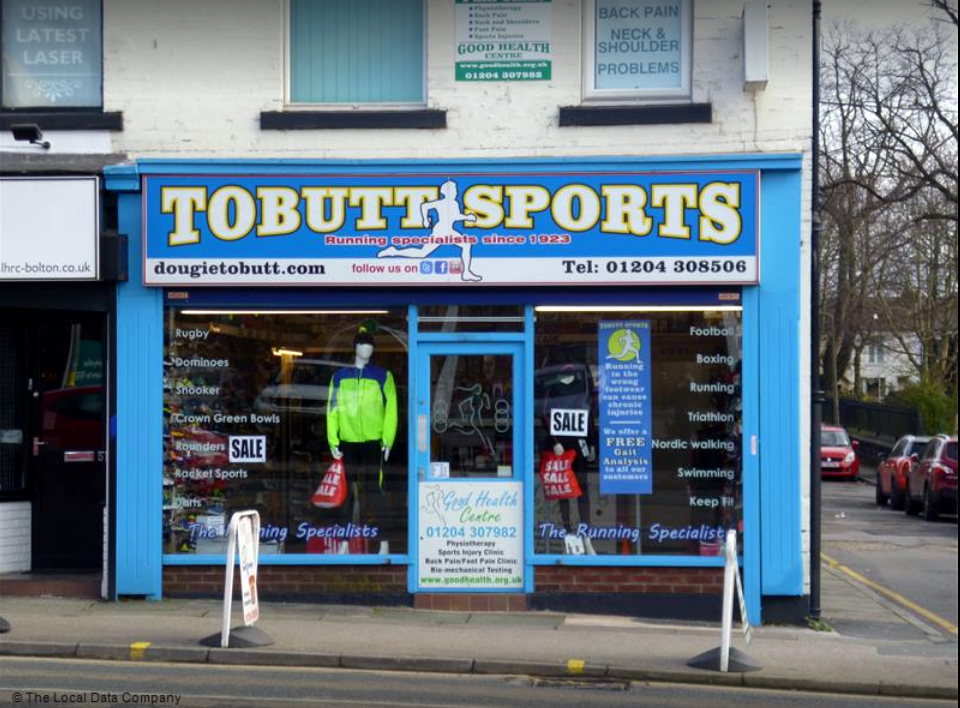 Third Shop
1996 - Present Day. Opposite Asda
Tobutt Sports is a family run business which has spanned four generations, and was founded in 1923 by Len Tobutt who was a professional cricketer from Middlesex.
His most memorable "scalp", whilst bowling, was that of W.G. Grace. Len clean bowled him and always maintained that you had to clean bowl W.G. Grace because umpires were too scared of the cricketing legend to give him L.B.W.
In 1918 he was invited to visit Scotland to show the "Jocks" how to play cricket. It would seem that he didn't do a very good job, did he!
Len moved to Bolton to play professionally in the Bolton League, playing for several clubs and continued to play his beloved sport well into his seventies.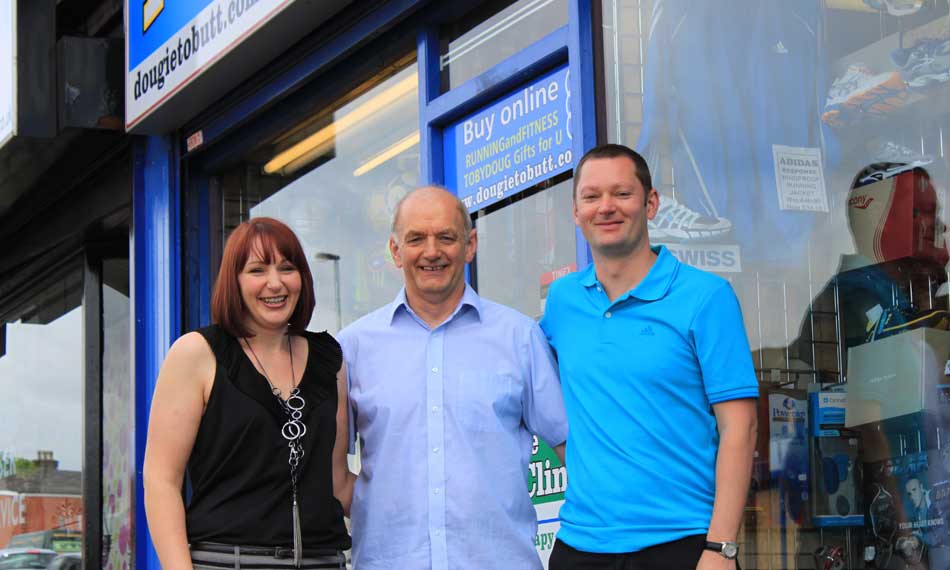 He opened the first store in Higher Bridge Street, Bolton, in 1923, and his son, Geoffrey, joined the business in 1945 after serving his King and Country during the Second World War.
When Len died in 1965, his Grandson Dougie joined the family business which was then forced to move to Blackburn Road, Astley Bridge in 1977 following a Compulsory Purchase Order being served on the original premises.
When Dougie took over the running of the business in 1988, a move was made across the road from the rented premises and into shop ownership. This site has been extended and developed and the business has gone from strength to strength.
Dougie's Daughter Mandy joined the business in 1992 and now manages the shop whilst Dougie spreads his time between the sports shop and The Good Health Centre.