The best ever pamper that you could experience and the best ever present that you could buy for your partner, friend or relative.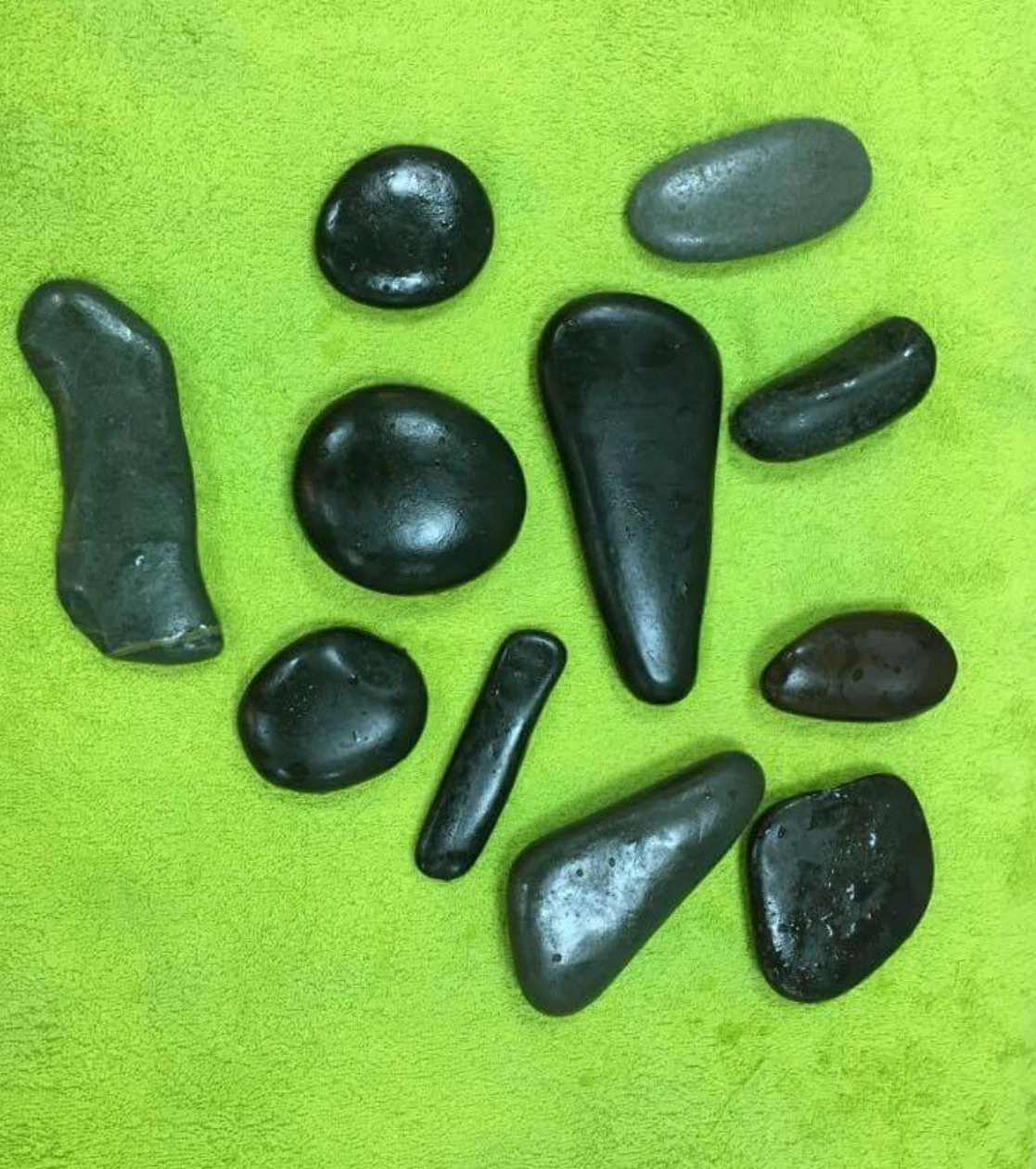 Sometimes you just need to have some 'me time' to relieve stress and loosen and release those aching muscles.
Beyond the benefits for specific conditions or diseases, some people enjoy massage because it often produces feelings of comfort, caring and connection.
The Thermal Stone Journey can bring many important benefits. Most of us lead busy lives and we forget to take the time out for ourselves and this can have serious effects. No wonder our clients come back again and again.
Remember, your health is your wealth.
Testimonials
We are proud to say that the majority of our clients come to us via recommendations. Below is a selection of testimonials from some of our satisfied customers:-
---
After nearly 4 years of hip pain, doctors, pain killers, physio, hydro physio, consultants, injections, and finally the option of surgery. I just wanted to say a big thank you to Dougie Tobutt, the only person that has managed to relieve my pain, you and your magic stones are amazing – I thank you from the bottom of my heart, and even forgive you for all the pain! x
---
I went with an Achilles tendon strain. Not only did they sort that out, but I happened to mention my sinus problem. After a 5 minute treatment on my sinuses I got home to find I had some relief from that as well. I could breathe more freely for the first time in several weeks.
---
After an appointment at the Good Health Centre I was 50 percent better, and pain free after the second. What a relief after 3 months of pain.
---
I do a lot of cycling and get hamstring pulls and cramp in the calves. A fortnightly visit to the clinic makes sure my problem doesn't return.
---
I was told that I had a hip problem, and you start thinking... perhaps it could be arthritis. But it turned out to be tight muscles and tendons around the hip. Relief! Thanks Good Health Centre.
---
It came to a point where I couldn't move my neck to drive. It was a relief that some deep tissue manipulation gave me back my neck rotation. Now I go back for regular maintenance.
---
WOULD YOU LIKE TO MAKE AN APPOINTMENT OR JUST WANT AN INFORMAL CHAT, THEN PHONE DOUGIE ON
01204 307 982